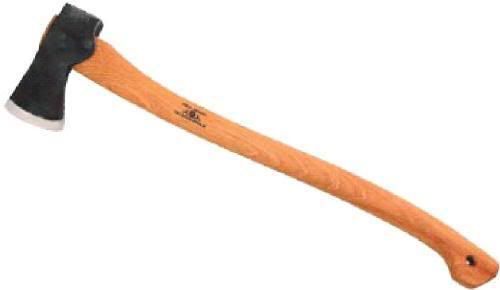 image from OKCupid
We'll take a cruise up I-79 and head towards Erie for today's story. This gruesome tale starts in a quiet wooded area off of Sterrettania Road in Millcreek. There you'll find the burned out foundations of a small home. (Not anymore, though. We've been told that plot was the last site sold in the housing project that's sprung up in the area.)
A rock path from there will lead you to a creek with a tree stump near its' bank. A jealous husband who suspected his wife of cheating on him with a farmhand chased her down that path and beheaded her with an axe on that stump. (Other versions say he killed her and his children in the house.) Then he immolated himself by setting the small house on fire.
Skip ahead a few years. A young couple are driving down a narrow road along the creek in the rain when the car got mired in the mud. The driver, being cautious in the secluded spot, told the girl to lock herself in the vehicle while he went for help.
She sat for what seemed to be forever in the car. Then she heard the muffled sounds of a struggle, followed by a gurgling noise. A bright light shone in the car and a voice commanded her to get out. Too terrified to protest, she unlocked the door and stepped into the rain. Hanging from a tree by his ankles was her dead boyfriend, blood dripping from his slit throat.
She turned to the man, and then ran screaming into the dusk. The shadowy figure held a light in one hand, an axe glistening with blood in the other, and was reaching out for her. If you ever visit an old friend that's a long-time Erie local, ask him about the tale. He'll know it. He may offer to take you there. A nice rainy evening would be a perfect time to visit.
Erie's not the only place with a similarly gruesome tale. A reader wrote "There was a tragic murder in York county on Iron Stone Road. A husband killed his pregnant wife and children with an axe and then hung himself. It's said that spheres of lights circle the house!"
There's also supposed to be another Axe Murder Hollow in McKean. A reader, Sally, wrote that "Axe Murder Hollow is located in an area of Thomas Road between Sterrettania Road and California Drive. I lived within walking distance of Axe Murder Hollow for over 30 years and never met any kind of Ghost or supernatural being."
"The property around there is all privately owned property and I knew one of the owners. He owned a lot of construction equipment and was sick of curiosity seekers trespassing on his property and would go out at night with a shotgun with rock salt and fire in the direction of trespassers. This, of course, just added to the excitement and rumors." As for us, we think we'd rather bump into an unarmed spook.
Developers in Erie gobbled up the land and built suburban homes in the Hollow; even the old burnt-out lot was sold. You can barely recognize the place now. But the road is still there, running right along the creek...